Blooming an orchid may require some technique, as we need to control the environment (light, temperature, and humidity) to achieve optimal conditions. Additionally, our orchids need to be nourished in order to grow strong. Remember that they are epiphytic plants, meaning they live on trees that provide them with support, while the environment supplies nutrients. Therefore, when we have them in a pot and only give them tap water, we're not providing the necessary food for their growth. This is why we need to use extra assistance.
Here, we present the fertilizers that can help your plant grow, become stronger, and bloom:
ORQUIABONO: This special fertilizer has been developed by us and has a good and balanced concentration of nitrogen (N) to promote growth, phosphorus (P) for flowering, and potassium (K) to aid in physiological processes, along with microelements. Use this fertilizer once a week, applying it with watering on leaves and roots, at a dose of one tablespoon per gallon (four liters). This fertilizer is produced for orchids but can be applied to all types of plants with very good results.
OSMOCOTE or SUMICOTE: These are slow-release and intelligent fertilizers that ensure plants receive continuous nutrition, which increases or decreases according to their needs. Each granule is coated with a unique organic resin that controls nutrient release, preventing root burn, and lasts up to 4 months. It is designed to help produce greener and larger plants in a short time. It complements foliar fertilization, and a few granules are applied around the plant every 4 months.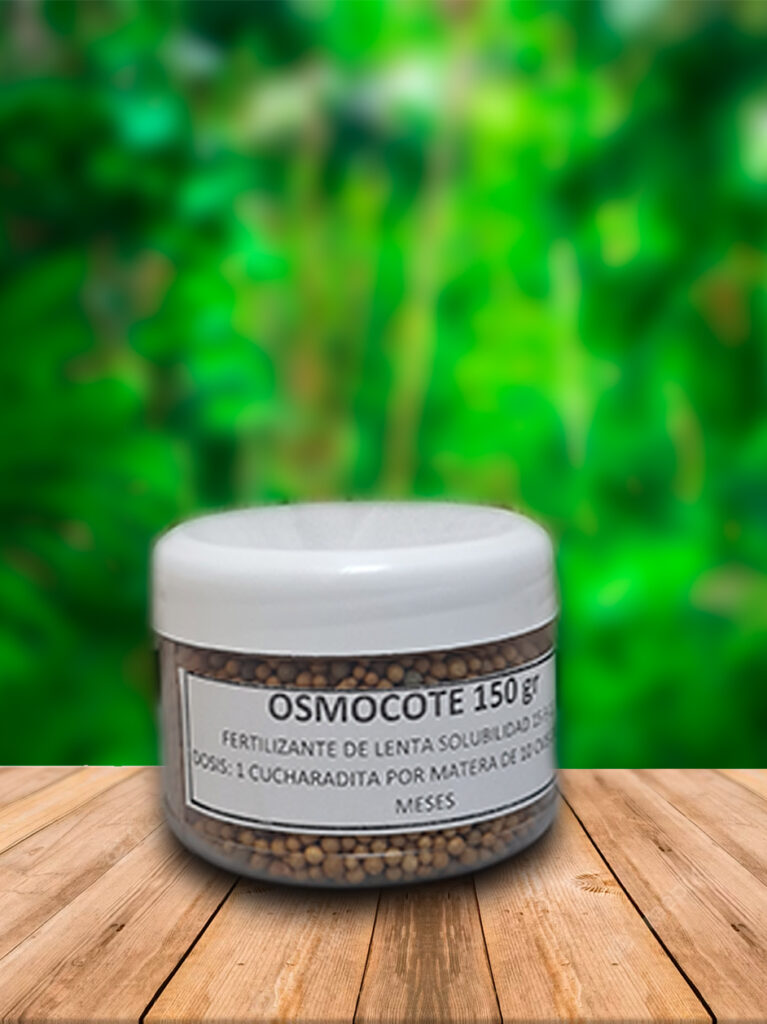 SUPERthrive: This is a fantastic growth stimulant for leaf, apical, and root meristems in plants. It's a cocktail of vitamins and hormones that provide energy and strength for healthy, strong, and productive plant development. It's not a fertilizer but a dietary supplement and can be used alongside other fertilizers throughout the growing process. It recovers, strengthens, and maximizes growth, especially in damaged plants, those under stress, or simply to ensure healthy growth and flowering. Use this stimulant once a week, applying it with watering and fertilizing at a dose of one drop per gallon (four liters).
Calcium Nitrate: This strengthens cell walls, promoting healthier foliage, better flowering, and stimulating root growth. As a result, plants become more resistant to pests. Use once a week, applying it with watering (DO NOT mix with other fertilizers) at a dose of one gram per gallon (four liters). This product should NOT be used on phalaenopsis.
*It's essential that fertilizers are formulated for orchids, and the recommended quantities by each brand should be respected. Fertilizing more than suggested can lead to root and leaf burn, preventing the orchid from flowering. However, being too cautious might hinder its flowering as well.
If you have any doubts, you can visit our stores in Cali and Ginebra, where our staff can help you. We also have all the necessary accessories for your orchid cultivation, from fertilizers to decorative bases, pesticides, orchid pots, orchid care guides, and many other items.